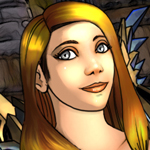 I've uploaded a new fixed wow exe to the website so that you may use my nude patches for World of Warcraft in version 5.3.0. If you encounter any problems then just throw in a comment to this post. Enjoy wow yet again with some naked fun.
I may add that the "non model change" nude patch will work reguardless of any new patch that blizzard makes.
Edit: The fixed wow.exe has been updated to the correct version 5.3.0.16981 sorry for the inconvenience.
Edit 2: The exe has been updated again.
Edit 3: Updated for 5.3.0.16992