---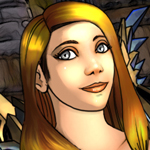 Hello everyone,
I have built a new temporary website for Shina and it can be found here: http://www.azerothica.com/worldofporncraft/
The temporary site will be there untill it can be moved back to the original location. A lot of the donator content is now given out for free. Below I have quoted a post from Shina on the Darknest forum:
Quote from Shina:

Temp Forum / Site courtesy of Esidien.

http://www.azerothica.com/worldofporncraft/

Viewcomics

http://www.azerothica.com/worldofporncraft/comics right click save the link under. If slow

all WoP pics .rar File

https://mega.co.nz/#!y8BFWBjI!EHOmOi…yVdV_MP6ncOFCY

Here you will find :

The vast majority of my pics
Few extra renders
Free MK pack

Please let me know the file name of any eventual missing pictures =3

6/11/2013

With mavenhosting support completly overwelmed still haven't recover domain's name.
Why is the domain name so important ?
Well, for some fans it's the only place where they know to find me.
I have started to look for a good hosting service with high standards to set up something in the mean time so I can start re registering people that we could transfer back if need be.
Firel was supposed to help me with this but has been AFK for 2 days.
Set my eyes on OVH, their position on adults sites is cryptic at best, and we don't want to be kicked out without notice in 2 months.
If OVH doesn't work out I will prolly gonna go for Virtualadult.
Making the right choice takes time and allthough it ran smooth for 4 years seems I picked the wrong horse last time.
---