---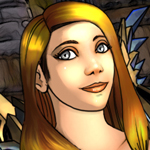 Happy third birthday to the Azerothica site. Today as of June 16th 2014 it is the third anniversary, and just like with the second anniversairy I will have a picture made for the third one. I will do this as a collaboration with a few artists on my site, namely Juicy, Tonimans, June and Valnoressa.
Update 19th of June 2014:
This years Anniversary image includes most of the Azerothica Artists wow characters in the shot, including a guest star (non Azerothica Artist) Nakatina!
Character List:

Valnoressa: White haired Night Elf fucking a worgen
Lints: Human Female Deathknight, standing with a sword looking proudly.
Juicy: Pandaren Female at the barrel getting rammed by a Tauren Male
Esidien: The Captain of the Azerothica Ship, fingering her own hairy vagina.
Nakatina: The bit titted Green haired Night elf sitting at the ship"s mast.
Tonimans: Sitting in between the legs of Nakatina.
June: Standing tall on the box near Esidien showing off her lovely butt to everyone.


I want to personally thank June for posing all of our characters. Thanks for a fun and enjoyable collaboration to all the included artists for participating.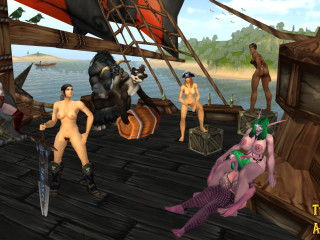 You can read a bit about our history:
Azerothica"s History:

I created Azerothica on June 16th 2011. The site was originally intended for myself only,
to give myself a little corner on the internet for my own personal screenmanipulations.
At that time I was already toying around with Unity 3D Game engine and having plans on
making an online Warcraft Porn Game. As time went on and I updated my site to use
WordPress for more easily managing content, I had one friend joining me on the site
to store his screenmanips on it too. Then later one more joined, and yet one more joined.

So time went and here we are at third anniversairy, now with 12 different artists being
on the site. Most recently June joined my site and I have taught almost everything I
know about making WoW screenmanips to June.
---