---
free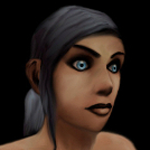 Hey guys, you can find my work in the site's Gallery section. I'll be adding more in the coming weeks. Enjoy!
Update 1 – June 2nd 2014:
I added some .obj dildos for you guys to incorporate into your own screen manipulations. Go to Forum>Screenmaipulations and visit the thread titled "A Set of Dildos." I'll add more per request. Have Fun!
Update 2 – June 9th 2014:
I added 13 new images of June and Wednesday's exploits. See my thread @ Forum>Screenmaipulations. I also added them to my gallery. I hope you all enjoy them. Much respect to you guys.
---