---
News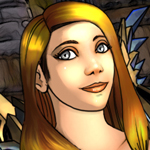 Hello everyone
I usually don't post about donating to me, however as I am a bit low on money this month and the next month, I would just like to ask for donations.
The donation amount can be any amount, minimum amount is 1 euro however. The donation button can be found to the right side, over in the sidebar.
I hope you all enjoy the content here at my site, have a lovely day =)
Update (29. March 2014):
Received a few donations, which I appreciate a lot. I would like to personally thank the few who donated to me.
It would be great if people donate just a few euros every month, then my monthly payment for website host will be paid by the community.
---