---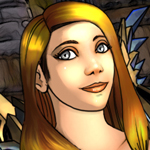 Hey everyone,
I'm really sorry for being late at greeting all of you with a happy new year. I know I've had a bit of absence for a long while now, but I won't be taking down my site anytime soon thats not the case. I've been commenting and responding to peoples comments which I will always try and do, but I thought i'd like to make a new post because it's really been quite a while ago that I've made any form of post.
As of right now the only place I know of, where to find a working "fix" for enabling patches for wow is by using the Arctium Launcher. But I'm not quite sure how safe it is and I just feel its best to wait yet to see what happens during the next ban wave from blizzard, if anyone that's been using this launcher has had their account flagged for using this thing, I think its not possible to know before the next ban wave happens whether or not it's detectable.
Below is a quote from a thread on the darknestfantasyerotica forum with some info.
Source: https://forums.darknestfantasyerotica.com/index.php?threads/7-3-x-mods-are-back-celebrating-thread-download-links-provided.43288/
Rejoice, folks! At long last, the working solution to bring our beloved mods back has been released!

First of all, i'd like to thank everyone involved in making this possible:

king48488 (actual developer of Arctium launcher)
jh16
Snail
…and every other contributor of our great community. You guys rock!

Resub your accounts, crack open a cold one with your bud, notify your fellow modders so they can start updating their creations… or don't. Because it is not that simple.

The introduced solution has some downsides:

At this moment it is Windows 10 ONLY.
WINDOWS 7 IS ALSO SUPPORTED AS OF 12.11.2017
It is not time-tested yet meaning that using it is considered RISKY. Yep, even riskier than the patched .exe we all got used to.

In case if this doesn't get you scared just press the link below… and happy modding!

Supported WoW Version: 7.3.2.25480+
Supported OS: Windows 7 & 10​

HOWTO:​

Use 7zip/WinRAR to extract the archive into your wow folder.
Click on Arctium WoW Client Launcher.exe
Profit!

FAQ:

Q: My antivirus says it's a virus. Are you gonna steal my creditcard?
A: No, it's not a virus, your antivirus is shit. Yes, it is an .exe because REASONS. If you have some doubts — don't download it. It is safer that way.

Q: I'm afraid of launching a random .exe downloaded from the internet. What do?
A: It is a good thing that you have such thoughts. However, to make mods work we have to make some modifications to WoW client so it will load our custom data. In the past we did it via editing the wow.exe itself. Since 7.3 made that approach useless, now we have to apply these edits in the memory "on the fly", hence the .exe. Read this post for explanations: [7.3+ Modding Discussion] Current situation + Updates + Q&A
---