---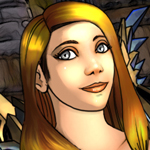 Hello ladies and gents.
I have been looking into this lately, no worries. But things are different at the moment with the Legion expansion, so I have no ETA about when things will become avaliable. What I can say though is that a user over on the Darknest forum has modified the wow exe to make mods work (sort of). The model edits does not work, and that might mean that all of the model edits for all races have to be redone.
Some nude skins might also have to be re-done, I simply don't know yet. But for now you can try this fixed exe provided by the user on the Darknest forums.
64 bit only
http://www.azerothica.com/npatch/fixed-exe/Wow-64-7.0.3.22280.rar
As of the moment model edits does not work with Legion.
But if you use the non model edit nude patch and this exe, it seems to work fine.
Still trying to figure things out, so for now I guess you have to live with standard models.
---