---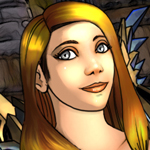 The Model Change Nude Patch for Warlords of Draenor has been updated. All new female HD models have received a model edit made by boggtroll at my forum. I have wanted to release this update for over half a year but it has been buggy at times, with characters exploding, and I simply wanted a stable nude patch without this happening.
However, Boggtroll is currently very busy in real life, and isn't active on the forum as of this moment. The models are still work in progress, but I feel that it is time to release what we have so far. There are still changes I want to have done to a few races, namely night elf, human female and blood elf nipples that seem a bit thin.
Other then that, you can find the nude patch in the download section > warlords of draenor patches > model change nude patch. All preview images have been added, so you can take a look before downloading it.
If you find any bugs, feel free to write about it in a comment on this post, and describe when and how it occured, and perhaps even post a screenshot of the bug. You can use www.imgur.com to host your images at.
---