---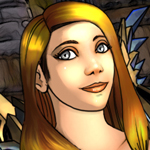 I've been working on this for a little while, to see if it is a possible thing to do. I'm not sure how far I can take this but I was thinking of sharing this to the public by now. It is still in the very early stages, and a lot of things are bugging, and not working as intended but at the least the multiplayer part is working. I've also made a tumblr profile, but I'm not sure how much I'll be using that as I've got my own site here with my blog. You can find the link to that here: https://esidien.tumblr.com/
My mmo isn't open to the public and I'm not sure when it will be. But you can rest assure that when it is, I will make a post here when it is open to the public. I also don't want to get too much hype because I dont want to set too high expectations. I simply don't know how far I can get this wow porn mmo game going. It's been a thing I've wanted ever since I started my own site back in 2011.
I am planning to have old models (as I still quite love those) and new WOD models and also Bangfri models if I can get them to work with animations within Unity, I still have to learn how to do animation retargeting.
Here's some screenshots to see how it looks like as of the moment. Though keep in mind that not all UI elements have been finished, and some images are earlier then others and might not have the newest UI changes displayed. It is being made from scratch using Unity 3D, not a wow private server.
---