---
7.3.0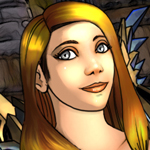 Small update: Discussion thread of current situation has been created on the darknest patch forum found here https://forums.darknestfantasyerotica.com/index.php?threads/7-3-modding-discussion-current-situation-updates-q-a.43000/

Greetings everyone,
As you know, a new patch for wow means a new exe is needed. However this time it seems that it might be some time before we see some new one comming. Please read the quote from JH16, and in general keep an eye out in his thread on Darknest. He is the one doing all the hard work for all of us that enjoy naughty mods for wow by providing us with the modified exe files to load our custom patches.
Original post by JH16:

Well, I think I'm a bearer of bad news, at least for the time being.

Due to the way Blizzard is going to start packing their exes, it renders disassembler programs useless to do anything with it. I would have to extract a specific file within the exe, do the edit then reinsert the file back into the exe. However at this time there isn't any software out on the market able to do this (basically Blizzard is keeping their packing software in-house).

So until either Blizzard stops packing their exes in this manner or someone comes up with software that is able to properly extract and repack the newer exes. I won't be able to do any edits, thus no custom data. I will though keep my eyes on OwnedCore for anything that could be useful, as should the community.

However, there might be another solution that hasn't gotten much attention since I've been doing the patched exes, CASC archive manipulation. Maybe this should be the alternate way of introducing custom game data if the exes can't be edited. I currently off-hand don't know of any way to do this.
Source: https://forums.darknestfantasyerotica.com/index.php?threads/pc-patched-wow-executables-locations-and-download-links-provided.11573/page-102#post-620169
---