---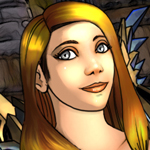 Greetings everyone,
The long awaited update for my nude patch is finally here. Many hours have been spent in updating the nude patch. I've also made a bunch of 5k images for each race to showcase them so you can see how they look like before you even apply the nude patch to wow. You can download the nude patch(es) right now in the download section -> Legion Patches.
I will also update the nude patch to include Battle for Azeroth in the near future, right now it's just missing the Dark Iron Dwarf & Vulpera allied races.
I do know there's a weird stretching bug with the female Worgen vagina, this will be fixed later but for now I wanted to release the update.
If you find any bugs please write a comment about it to this post, thanks =)
Changelog:

updated Pandaren nipples
updated Blood Elf skin
updated Human skin
updated Draenei skin
updated High Elf skin (For the Void Elf to High Elf minimod)
added Night Elf Demon Hunter skins
added Blood Elf Demon Hunter skins
added Night Elf no abs skins
added Troll no wart skins
added Void Elf skins
added Highmountain Tauren skins
added Lightforged Draenei skins
added Nightborne skins
added Topless Succubus
added Demon Hunter no underwear fix
added Panda no loincloth fix
Credit:
I'd like to give huge credit to Lunyra on the Darknest forum as I've used her modified character skins for Blood Elf, Human, Draenei, Night Elf "no abs" and Troll "no wart" skins. I've used the body skins and overlayed them with my own genitals.
Preview Images:
---