---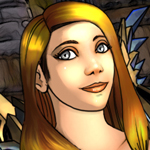 Happy 7th anniversary
Today June 16th marks the 7th anniversary for my site. This time however, I have something special cooked up to celebrate the anniversary, a brand new theme for my site to shine it up and make it much more modern and Warcraft like. There are still things that needs work namely my gallery and download buttons for fixed exes and nude patches needs to be reworked. These are external plugins that I've added to my site which are not affected by my new tweaks so I will need to go in and adjust that in the near future.
Regarding the Azerothica MMO
It has not been abandoned though because of using the Atavism plugin for the game and it being in its very early stages, due to all the updates I feel like I have to start over each time a new major one comes out, so I'm waiting a bit more yet to get a version with some more nice features like auction house and path finding for NPCs before starting to develop more. These atavism updates should come out in not too far future. Also due to Battle for Azeroth comming out in not too long I'm also going to enjoy some off time and playing this expansion.
I've always been upfront and honest when it comes to my MMO, it is a huge project and very time consuming and I also want to do other things then just developing this sex mmo, though surely I also want to see it progress far. But I have to remind that I don't know if I can ever take it so far to make a public release, but I'll do what I can to try take it as far as possible.
Nude Patch Update
I will try to work on updating my nude mod to include Nightborne, Highmountain Tauren and the other BFA allied races and have it released as soon as I can.
---