---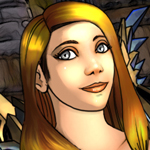 It's been a little while since the last update but I'm currently waiting for a new update on the mmo engine to come out in the middle of this month. Though I have been playing a little around with particles inside of Unity and recently purchased a neat Particle Package on the Unity Asset store that I think could be pretty cool to have inside of my mmo.
The new update will include:
Added social plugin – friend list with ability to add or delete player to/from that list, but also with context menu where a player will be able to invite to a group or to a guild.

Added Single Player Instance, so each player when entering such an instance will be able to build on it and these buildings will be something like his "private instance".

Added Guild Instance, adequate to Single Player Instance but for Guilds, so only guild members will be able to enter to that instance and if they do, then they will enter their "private guild instance", for example, to build buildings inside it, like special portals, houses, merchants, storage of farms.

Added dynamic weather system for day & night cycles.
Check the youtube video and screenshots below:
---