---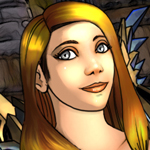 As posted on my tumblr:
Attention visitors
At February 11th and 17th an epic event between many NSFW artists will happen.
I will be streaming this on my own Picarto channel https://picarto.tv/Esidien and I assume many other artists might stream too on their own picarto channels.
The initial event was the one at the 17th with @rexxart but @kiniera could not attend this, so I made a secondary battle at Sunday the 11th of February to include him =)
I must also make sure you understand that the initial battle with Warchief Rexx at the 17th of February will happen at 04:00 sunday morning for Europeans and 09:00 saturday evening for Americans.
Participants:
February 11th
@esidien​
@ranikoo​
@alyssania​
@delacroixlegion​
@kiniera​
@turpywerpysfm​
@elwaifu​
@robboss2​
@mithosshulk​
February 17th
@esidien​
@ranikoo​
@alyssania​
@kathiewarcraft​
@rexxart​
@turpywerpysfm​
@elwaifu​
@robboss2​
@mithosshulk​
@woofers-art​
@valkyrienart​
@delacroixlegion​
---