---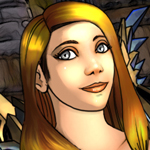 This is just a small status update. I've not  worked a lot on the MMO in the last month as I've been waiting for the new update to come out on Atavism. The update is now out however, I'm still wondering if I should wait a little bit yet as there will be minor patches comming out and possibly a core version of the mmo plugin for Unity, without the demo scene and all of that. This means a fresh start with the core version of atavism and possibly then I can start picking up development again.
Also I want to point out that I've purchased a 365 day maintenance plan https://atavismonline.com/index.php/home/atavism/atavism-maintenance-plans/atavism-advanced-maintenance-plan-365-days which means I'll get updates for the plugin for the next 365 days.
There are still many little bugs that needs to be fixed, one in particular is that mobs still aggro you even though you are on a flying mount, it behaves as if you were grounded and can hit you even if you're 100 meters above the mob. The server simply does not  track z value in 3d space, only X and Y (ground level).
However I can say that the future of the atavism mmo plugin looks promising with many nice features to come and bug fixes =)
---