---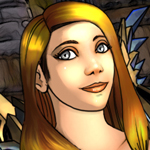 Since it was asked on my forum I thought i'd make a post here as well.
You can't use old exe's i'm afraid. But the nude patches work, just download either the BFA or Legion nude patch (hairy or shaved), they both will work for classic as I never removed old character skins inside the folders in the zip file =)

There is an arctium launcher for classic.

https://arctium.io/ (World of Warcraft -> Client Launchers -> Custom Files (Mods) -> Classic -> latest zip file.

However I strongly advice not to use this on the account you'll play on mostly, there has been a mass banwave back in end of april 2019 and there can still be a risk with this new launcher. The ban can range between 6 months to 1.5 years to permanent. Just keep this in mind.
Also to add the nude patches, read the "readme" file inside the arctium zip file you download.
---