---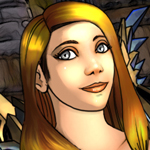 Hey everyone.
It's been very quiet here since the mass banwave and nude mods no longer working. I've updated the forum with the new theme to match the rest of the website. If you find any bugs let me know.
Regarding the arctium launcher
I've tried to answer all questions and comments on my site when people ask. Commonly people ask for an update of the launcher or for a release date. I can't say for certain, all I know is there will be one sometime soon as I do not make it myself, I only host it on my site. However I cannot stress it enough that I do not recommend people to use it due to blizzard now having mass banned once, I would not want to risk being banned again using this.
What I also know is that in the upcomming update of this arctium launcher, it will only allow nude patches that has been white listed by arctium themselves as the new launcher will check constantly to their server if non white listed mods are used. This is likely to prevent any cheat mods from being used with the arctium launcher, so that only nude patches that arctium allows can be used.
How do we get nude mods working again safely?
I don't know for certain, it could very well be the end of it. What I know so far is that cheaters and exploiting people probably used arctium launcher to use their bots and cheating mods to gain an advantage over others and this forced blizzard to look into how they activate their cheats and they probably got to know about the arctium launcher and simply mass banned anyone using it. This is only speculation but it would make sence.
---