---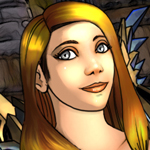 Update 4 –  7th November 2014:
Goblin Female animation issues have been fixed in the model change nude patch for Warlords of Draenor. Please re-download the nude patch and re-apply it.
I would like to thank Yshna on the forum to provide the animation fixes.
Update 3 –  4th November 2014:
Added fixed exe 6.0.3-19116 32 & 64 bit to the download page
Removed ealier 6.0.3 versions.
Update 2 –  29th October 2014:
Added fixed exe 6.0.3-19103 32 & 64 bit to the download page
Removed ealier 6.0.2 versions.
Update 1 – 28th October 2014:
Added fixed exe 6.0.2-19085 32 / 64 bit in the download section =)
New nude patch release:
I am pleased to announce that my Warlords of Draenor nude patch is now released. It can be found under the Azerothica Download page (which i have also changed around a little bit).
Whats in this nude patch?
The new Warlords of Draenor nude patch contains all of the old models, nude skins, and new nude skins for WoD models. However it does not contain any model edited Warlords of Draenor characters as it is not yet possible to edit these new models. But old models are still edited and you can switch between new and old models (the instructions of how to switch between old and new models are on the download page).
I have tried to stay close to the nude patch for old models in how it looks, so that it feels familiar to the old models nude patch.
Bloodelf seems to be missing?
The blood elf is not yet updated with a new Warlords of Draenor model, and to my knowledge it should come once Warlords of Draenor is released or in a patch after the release. When it is released, I will make new nude skin for that new model =)
Donations
If anyone wish to support me, you are much welcome to, you can donate via PayPal, the button is to the right side. You are by no means required to donate in order to use my site or to download patches, but it does cost me money each month to run my site.
---