---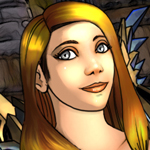 Here's a preview of all characters, as you may notice not much is left now.
https://i.imgur.com/OFYJWLe.jpg
I am trying to keep it as close as I can to the nude patch for the old models. I did not have the source skin files for orc or night elf as I am not the one who did those skins for the old models, but I have tried to re-create how it looks like.
Keep in mind that the WoD models are not having stiff nipples as it is so far (to my knowledge) not possible to do any model edits of the WoD models, to give them a bit better vagina and nipple details. So try compare this to the old "non model change" nude patch =)
And yes there will be hairy and shaved versions of the nude patch, just like before.
---