---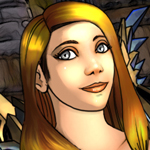 I have re-done the Human Female WoD model skin texture, i werent too happy with the earlier version of my WoD human skin. Of course shaved version will also be avaliable later.
You can see a comparison between old and new human female skin. I do have to mention that the "old" one is my model changed human female with a little pointy nipples.
It is at this moment not possible to do model changing, to my knowledge, of the WoD models. So this is the "non model edit" human female =)
I may add that since blizzard is going to leave worgen, goblin and pandaren female, that means that these will look the same in my WoD nude patch as they did in my Model Change Nude patch for Mists of Pandaria.
---