---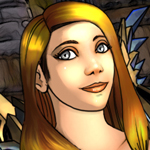 I know this comes a bit sudden, and infact Ki'niera has hardly been a member of my site for long. But due to real life issues and other things, I am writing on behalf of Ki'niera. From what I know, Ki'niera has decided to quit art for good, that means there is no certainty of returning.
However, should that happen then by all means Ki'niera is welcome back here at my spot on the internet. His gallery will remain on the site as his art are liked by many, unless I'm asked to take it down.
The tumblr account is also gone, however you can read a full reblog of Ki'niera's post here: https://valkyrienart.tumblr.com/post/174281111745/quitting-art-for-good
Sometimes life doesn't always flow the way you see it.
– Esidien
---