---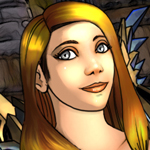 Announcement:

Patch 6.0.2: The Iron Tide Crashes into Azeroth October 14

source: http://www.mmo-champion.com/content/4402-Patch-6-0-2-The-Iron-Tide-Crashes-into-Azeroth-October-14
So with the Warlords of Draenor pre-patch comming up soon, I'll try to work as much as I can on releasing a nude patch for these new Warlords of Draenor character models.
Below I have posted a preview of the female human model. I will of course create a hairy and shaved version, so that those who do not like unshaved girls, also have a nude patch they find enjoyable.
So far, only Human Female (unshaved) have been created, there is still a lot to be made.
Hairy:
Alliance                           Horde
Draenei Female   x        Blood Elf  Female (model not yet released)  x
Dwarf Female     x          Orc Female  x
Gnome Female    x       Tauren Female  x
Human Female    ✓        Troll Female  x
Night Elf Female   x        Undead Female  x
Shaved:
Alliance                           Horde
Draenei Female   x        Blood Elf  Female (model not yet released)  x
Dwarf Female     x          Orc Female  x
Gnome Female    x       Tauren Female  x
Human Female    x        Troll Female  x
Night Elf Female   x        Undead Female  x
Problem however is, you can export the model to some modelling program and create nipples and more detailed vagina, but the issue is to get them back into wows format and make it work in-game. So for now you have to live with texture edits only, which may still be better then standard underwear textures =3
---