---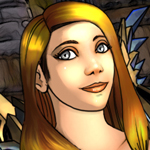 Stop using mods and arctium launcher on live wow immediately. A lot of people have received 180 day bans this morning, including myself yet they banned me for 1.5 years meaning 549 days, 3 times the amount. My mood right now is not the best I can tell you that.
As you read this you've probably been banned too, I feel you I really really do. I hope this is some sort of false flag alarm that got triggered because of botters and I'll try appeal it but I really feel so bad at the moment and I think this length of my ban is way too long for what's been done.
Edit:
I hear from multiple sources that a lot of people are getting their bans reverted so check your email inbox, I can confirm that my ban was lifted and I can happily enjoy playing WoW again. It is even posted on wowhead.com that people are being unbanned, however I would still like to point out for your own safety's sake, do not use the launcher, because this kind of clearly show's the consequence if you get detected by the system.
---