---
MMO. Update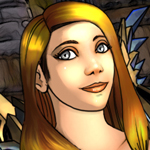 I'm thinking I'll give out a status on the current progress, to not make it feel too empty and unknown.
Currently I have updated the game with a new update of the MMO engine, originally it was running with the v2.6.1 that has now been updated to v2.7
In doing so I've encountered quite many new difficulties that need to be dealth with, namely that the chat no longer works, I also need to redo some vendor items and mounts.
The good news however is that Guild & Banking system is now implemented, and also finally a logout button so that you no longer have to exit the game client to switch to another character, yey!
I also need to redo the UI elements because of the new engine update to v2.7. All of this will be done with time and I'll do my best to make everything work as intended.
---