---
Cyelaina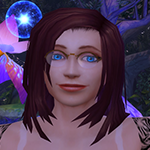 After close to four months of working on her she is finally done! My dear sweet Lexier is revived and remade! Lexier was my very first OC for RP and so she holds a special place in my heart. She has two models, each with four variants. Draenei and Lightforged, each with a Female, Single Cocked, Double Cocked, and Double Cocked Flaccid variant.
If you want to know more about her, see exactly what it is your getting or download her, then come see my Darknest post where I break it all down and show off everything that makes Lexier who she is, plus zoomed in pictures! Just follow this link here.
If you like my stuff please leave a comment on my Darknest thread or my Tumblr. Enjoy everyone!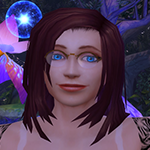 Hello everyone! My name is Cyelaina and I've been invited as an 3D model artist here in Azerothica! I create models for use in game; sexy ones and really lewd ones! I hope you all like my work! Hugs and kisses! ♥
---