---
v8.1.0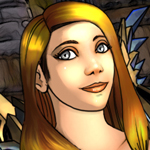 Update 3 (December 22nd) – Added Arctium WoW Launcher v8.1.0-28833 to download page.
Update 2 (December 20th) – Added Arctium WoW Launcher v8.1.0-28822 to download page.
Update 1 (December 19th) – Added Arctium WoW Launcher v8.1.0-28807 to download page.
I've uploaded the arctium wow launcher for wow v8.1.0. However blizzard have changed the location of some things now. There is now a _retail_ folder where many of the original files and folders are now located in. Your addons, config files, screenshots, wow.exe file etc is now within the _retail_ folder. That means nude mod folders (Character, Creature, Item) folders goes into _retail_ now, however the arctium wow launcher still has to remain outside the _retail_ folder.
I have also updated the install instruction text file within the v8.1.0 zip file, with some extra info.
I will be making an update for my nude patch sometime soon and create a BFA nude patch download section. The pandaren female broke with patch 8.1.0, but that has already been fixed and will be included in the BFA version of the azerothica nude patch.
You can still use the legion nude patch for BFA, but the pandaren female will not work correctly now in patch 8.1.0, you'll have to delete the .m2 file within the Character/Female/Pandaren folder, along with any other file which isn't a .blp file type.
---