---
Battle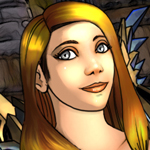 Hey everyone,
I've made a new section in the downloads area for Battle for Azeroth. I know it has been a long delay but I have been busy IRL for quite a while with full time work. But it is time to have this section added and I've also included new install instructions text file within the zip files you download, though most of you might already know the new install method. If not please read the included install instructions =)
Changelog:

Fixed Pandaren Female loincloth mod (big thanks to Cyelaina for making this model edit <3)
Added Dark Iron Dwarf Female allied race.
Added Mag'har Orc Female allied race.
Added Night Elf "Night Warrior" skin.
I will add the new Kul'Tiran female and Vulpera and whatever else that might come to us in the future, once they release them to the actual game. They are already in the data files but I will wait a bit just yet making them.
---