---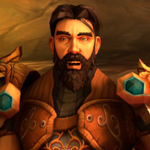 Well, I'm xJuantxu, and I've been working on 3D edits from World of Warcraft since October 2017 as something to fill time, but after learning the ropes I've gotten more used to this and really got me to learn to use 3d software better.
I want to thank Esidien for the chance of joining the Azerothica team and I'm gonna make my best to have a good quality content in here to everyone.
I hope we all can get along on this travel through the world of wow smut!
~xJuantxu~
---