---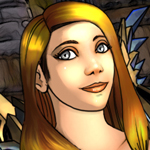 Greetings,
I've added the Arctium WoW Launcher to my downloads section. It's been a while since the last update but with the history of this new method of running wow with nude patches with no ban report since October 2017 and having tested it myself, I would say it seems fairly safe to use by now that we're very close to being into October 2018.
There is a slight difference in how this will work. You now have to run this custom launcher, that will open the wow.exe file and load custom skins such as a nude patch. However, if you use the battle net launcher, the official bnet launcher will just launch wow without loading any custom skins. So the downside to this method is that you now have to write your password every time once wow opens, just like in the old days before blizzard made a launcher that signed you in automatically.
For now it seems that this launcher made by arctium.io is the only way to run nude patches for wow.
You can still use the Legion Non Model Change Nude Patch for Battle for Azeroth Expansion, though later I will add a Battle for Azeroth Nude Patch section which will have an updated version adding more allied races into the nude patch.
---